Who Are the NAMDET?

NAMDET are the National Association of Medical Device Educators and Trainers. Medical Device Educators and Trainers are healthcare professionals who work to promote the care and safety of patients, staff and carers by ensuring that users of medical devices are fully equipped to safely use technology in the fulfilment of their clinical functions.
The establishment of a national association (NAMDET) was a response to the requests of professionals working in this speciality. They have identified the need for a nationally recognised organisation operating as a centre of expertise and excellence and providing opportunities and reinforcing the credibility of specialists in this field.
NAMDET members include: medical engineers, nursing staff, operating department practitioners, medical device trainers, clinical skills trainers, medical device safety officers, risk and governance managers from NHS, voluntary and private sectors.
To find out more about becoming a NAMDET Member please click here.
NAMDET The MHRA and MDDL - Why?

NAMDET have worked closely with the MHRA for many years on a variety of projects and are actively involved in giving advice, reviewing guidelines and developing national best practice documents. The medical device education modules and MDDL have been gifted to NAMDET in order to be able to support new and already registered MDDL users. MHRA are not in a position to continue to support and develop further education modules. NAMDET have plans to work with other developers and enhance the already well established courses and training on the MDDL website

MDDL is a tailor-made training course that assists your daily routine, and has practical implications in the workplace. It will also provide a certificate of proof of completion and competence that you understand the generic device that you have chosen to undertake the training and assessment for. It is not however proof of competence on all devices in this category and you may well need additional training on the medical devices in your specific Trust or healthcare establishment.
MDDL Privacy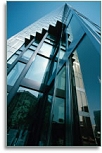 The MDDL was developed by the Devices Clinical team at the MHRA as a repository for certified training and to help keep all of your medical device e-training information in one safe place. It is not intended to be used by your employer to search or have access to your information. Your training information is secure and only you have access to it.
If you have any question please use the contact form.